Envigreen empowers individuals and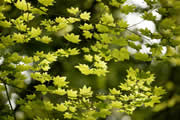 businesses with its products, consulting and specialist software development services in achieving success in their green and sustainable environment initiatives.
Envigreen specialises in creating a sustainable behavioural change for Sustainability through Green Travel. Since 2003, its programs and services have assisted many businesses, government, City Councils, workplaces, universities successfully develop and implement green initiatives while benefiting from increased productivity, lesser resource consumption and positive surroundings.
We believe:
Envigreen believes that a successful initiative is a sustainable program that stands of its own. People adopt green programs not to gain materially now but to give away, what belongs to future generations.
Most of the people want to give, Envigreen only makes their task easy through its programs. We believe when people recognise they are making a difference, they will do more. Then, there is a 'spill over' effect that changes overall personality to a conscious, more productive and healthier wellbeing, physically as well as spiritually.
Translating belief into reality
City of Darebin has provided us with the ideas and program specifications that translate our beliefs into easy to adopt and practice programs. We are further assisted by TravelSmart Victoria who provided us specifications for their hugely popular TravelSmart Carpooling program.
In addition, we have developed our Carparking management product - Encarp that assists workplaces implement a holistic easy and efficient transport strategy.
Working for Successful Environment promotion initiatives: Envigreen expertise lies in understanding user behaviour and developing products from concept, ideas or sketchy details. we provide cost effective software development services that make you realise your initiatives within budget and time. We provide this expertise to develop and implement programs for our customers such as City of Darebin, TravelSmart Victoria, Village Green and many others. We cover Sustainable Transport, Carbon Trading, specialist programs and consulting to develop new initiatives.
Making Environment promotion Easy: We offer you a complete suite of products to promote sustainable behaviour in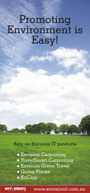 workplaces and communities while building a feeling of bonhomie and belongingness through our highly successful, ready to deploy programs i.e. Carpooling (Envision Carpooling & TravelSmart Carpooling), Green Travel, Going Places and Encarp programs. Our programs encourage, recognise and reward individuals to adopt sustainable lifestyle, in a way they can afford and continue as a 'way of life'.
Our programs offer you both the product and practice of a proven way to implement successful green initiative. Our programs deliver direct, tangible and visible results while achieving a transformation in participants in becoming more aware and contributing individuals.
Programs are not free but available everywhere
Envigreen is proud to be a commercially sustainable venture that keeps itself afloat sans any funding or donations. We believe our programs and services deliver a significant value to our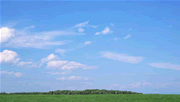 customers and they are happy to pay for it. Most of our earnings is fed back into developing programs further and popularising them through Community Festivals. At present our programs are in English and therefore are being actively marketed in Australia, US, UK, New Zealand, Canada, Ireland and other places where English is widely used.